RESEARCH INNOVATION
---
---
A Step Toward Agri-Technology & Automation Chickpea Crop Monitoring Using UAV (DJI Matrice 100)
Navid Ahmad and Dr. Javed Iqbal
IGIS is following international standards and guidelines in research,. Keeping in view UN SDGs Sustainable Development Goals, research is now more focused on development of society, pinpointing issues that can be faced by civilizations of future and of today, suggesting effective remedies.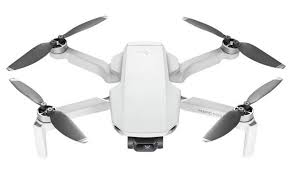 Geospatial Investigation of Soil Chemical Properties with Integration of Instrumental In-situ Estimation & Artificial Neural Network​
MUHAMMAD Naqash Taj Abbasi and Dr. Javed Iqbal​
With advent of 21st century, Precision Agriculture (PA) gained significant importance after successful utilization and integration of GPS, Satellite Data, Hyperspectral Remote Sensing, Modern sensors, machinery and Internet of Things (IoT).  Utilizing Variable Rate Technology (VRT), efficient utilization of fertilizers scientist have increased productivity as compared to traditional farming practices. One of key factor that affects Crop yield variability is soil physical and chemical properties and nutrient availability.
Therefore basic phase in PA (Precision Agriculture) is to investigate spatial variability in soil properties, and suggest its optimal use based on soil instincts. Accurate, efficient and reliable determination of soil physio-chemical attributes (SPAs) which may vary spatially and temporally based on various factors and complexities is an area of keen research for soil scientist. Realizing importance of subject "European Commission (EGU Soil Conference April 2015) relates soil science as a key member in achieving UN Sustainable Development Goals, (SDGs). As a result of rapid urbanization and soil degradation agro-ecological balances and food security is under serious threat. Utilizing soil in the context of the Sustainable Development Goals (UN Sustainable Development Knowledge Platform, 2015), is very important and urgent.
The research explores soil chemical properties using FieldSpec 4 Spectroradiometer, and further utilize SEM (Scanning Electron Microscopy) to determine laboratory estimation of primary nutrients (Carbon, Nitrogen, Phosphor) and Water Contents of Agricultural Soil by Reflectance Spectroscopy. This estimation will be further used to generate a Soil Health Card that can be useful for monitoring soil along with recommending suitable soil fertilizers. As a first step validation of Primary nutrients is done by comparing results from FieldSpec 4 spectroradiometer and SEM, thereafter Geostatistical methods (Spatial Interpolation (SI)) of soil samples will be done for both (FieldSpec 4 spectroradiometer and SEM), using ANN ( Artificial Neural Network). Results will be further investigated and suggestion will be made to farmers "Opting best farming practices for selected soil", & recommendations for site-specific Precision Agriculture management systems will be made.
Objectives of this study are 1) Geospatial Investigation & comparison of Carbon, Nitrogen, Phosphor and Water Content of agriculture soil using ASD4 Spectroradiometer & SEM ( Scanning Electron Microscopy). 2) To develop useful procedures for employing ANNs to classify remote sensing data. 3) Devise a​ methodology to generate Soil Health Card for PA, & National Soil Database creation​.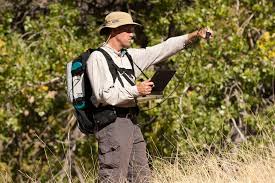 TEMPORAL CHANGE IN FOREST COVER AR

EA OF DISTRICT LOWER DIR, KPK​                               MUHAMMAD Tasleem Khan and Dr. Javed Iqbal​
Temporal change in natural environment and features are very important and have both positive and negative impacts on human livelihood. Forest are main and important for life in most of areas of Pakistan therefore the change in forest will also change their livelihood as well as change will affect the climate change of certain area, which now a days hot issues in world. Objectives of temporal change in forest cover of district Lower Dir, are  1) To determine forest cover change from 1991 to 2016. 2) To calculate the total biomass of the forest covered area. 3) To study the Impact of Billion Tree Tsunami project on forest cover.
The present study conducted for the temporal change in forest cover increase or decrease of district Lower Dir by using Arc Map 10.2.1 and methodology was typical and simple. We classified LANDSAT images by the technique of supervised classification to demonstrate the forest cover of the study area. We used Arc classification tools for data analysis and change detected by comparison.
The study confirmed that the forest cover was 176.25, 66.2, 37.83 and 44.11 in year of 1991, 2001, 2010 and 2016 respectively. Forest areas are depleted by human activities in forest areas in past twenty years, now in 2016 the whole scenario is changed by local and provincial government through different awareness programs among local community, like Billion Tree Tsunami project and other forest laws implemented in all areas of KPK. These steps will help to increase forest cover area and as well helps to overcome the climate change and global warming.
   DEVELOPMENT OF LOW COST SOIL MOISTURE SENSOR AND WIRELESS SYSTEM NETWORK FOR CROP  IRRIGATION IN GIS
                                                                    M. Sibghat Ullah and Dr. Javed Iqbal
Pakistan is water scarce country, with limited water resources. About 96% of the total available water is used for agricultural purposes, leaving 2% for domestic and another 2% for industrial use. The agriculture sector contributes about 25% of the Pakistan's GNP (2000-2001). Farmers in Pakistan receive their share of irrigation waters on a rotational basis. To protect the right of share of their water, the farmers are using more than the optimum quantity of water required for healthy crops. Due to lack of modern irrigation techniques most of the farmers use the flood (surface) irrigation system which is waste of the irrigation water. The use of modern techniques of irrigation system which could be tailored according to the requirements of different soils and crops could save water. This could be achieved through accurately making the decision as to when, how much, and where to apply irrigation water according to the needs of soil/crops. Wireless sensor networks are a promising new in situ soil moisture measurement technology with a high spatial and temporal resolution for large areas. However, to realize sensor networks at the small basin scale (e.g. 500 sensors for an area of 25 ha), the costs for a single sensor have to be minimized. The decision making process could not be achieved manually with a high spatial and temporal resolution. Commercially available soil moisture sensors and the accompanied wireless network components in the market are very expensive and beyond the reach of the farming and academic communities in Pakistan therefore the major objective of this study was to develop indigenous low cost soil moisture sensor and assemble wireless network that can be affordable and could be used in scheduling the time and amount of irrigation water required. A Wireless Sensor Network (WSN) consists of spatially distributed transceivers for monitoring, collecting and storing data. In this study a set of indigenous soil moisture sensors and accompanied network has been designed and developed. A spatial decision support system (SDSS) has also been developed to wirelessly turn on/off the sprinkle irrigation system according to the soil moisture content. The development of this indigenous variable rate wireless irrigation system will not only save irrigation water but will also save foreign exchange for Pakistan.